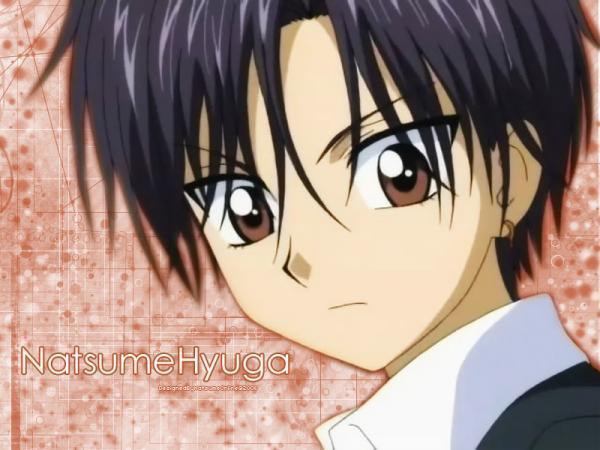 About Natsume:
Edit
Natsume is the male protagonist in the series. He is a genius and likes to ditch class frequently. He is hated and feared by a lot of students and is unhappy with the school, and knows of the intentions of adults. Natsume is involved in top-secret missions for the Academy as he belongs to the Dangerous Ability Class. He is the only Special Star in the Elementary Division.
He was paired-up as Mikan's "partner" by the their mostly-absent class teacher, Narumi. This develops his relationship with Mikan as she is around him all the time. He possesses the Alice of Fire and loves Mikan, though he does not express it. He is well aware that his best friend Ruka is also in love with Mikan, and at times he would push Mikan to him.
It is revealed in the that he possessed the 4th shape of Alice, which takes shortens user's lifespan. He is shown later in the manga to be coughing up blood at times. In the anime it was shown that he destroyed his home, though he only lied to protect his sister Aoi(she destroyed it). Natsume and his sister got separated when Natsume went to the Academy. He had to do the missions given to him to keep her sister in good care.